Yoga For Beginners Book Available NOW!
Digital Book comes with Online Videos, Step-by-Step Guides
and Photos, with access to a Blog and Recipes for overall health improvement.
This publication is ideal for people just getting into, returning to or already
practicing Yoga.
With the Sivananda Style of Yoga being used, a scientific
approach is applied to the method of Yoga in this text so special attention is
given to the poses, their counter-poses etc so the body remains balanced and
properly stretched and trained.
Most of all, being a fun-loving organization, we have tried
to make Yoga Fun for the whole family with this program and Digital Book.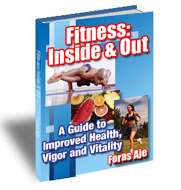 Here's to health now and beyond.
=================================
HERE ARE SOME OTHER HELPFUL RESOURCES