Isometric Exercises
These are a kind of Anaerobic Exercise (that includes isotonic, isokinetic and eccentric exercises) which involves a static contraction.
It involves the use of a high amount of your strength against an unmoving resistance. Put simply, these exercises entails pushing against an immovable force such as another set of opposing muscles, a wall, a building etc. How to do Them:
When doing using this kind of anaerobic (without oxygen) exercise, each exercise should be practiced at several angles as this will distribute the strength gains throughout the range of the muscle's movement. Moreover, when performing them, each 'all-out' push or pull should be held as long as possible, even to the point of muscular failure.
What Are The Benefits?
Being an anaerobic (without oxygen) exercise, they will
Increase the Strength of the muscles.
Enhance the tone and shape of the muscles.
What Are The Types?
Since these exercises entail a muscular contraction where the muscles (and joints) maintain a constant length and do not move the following will be marvelous types of Iexercises you can perform.
Moreover, the use of such exercise equipments as illustrated below will all the more enhance your use of them for your overall workout.
Pilates
Yoga
Pushing against a Brick wall
Use of Static fitness Equipment (an added benefit as they cover the other types of 'anaerobics' to which they belong.
Closing Thoughts
When using Isometrics do keep the following in mind for optimal success:
Maintain a position in any one exercise for between 6 to 8 seconds. The exercise should then be repeated about 5 to 10 times, each time ensuring maximum muscular contraction.
IIso's are not recommended for those with heart disease or high blood pressure. This is because they cause the highest rise in blood pressure.
Any one iso only increases muscle strength at one joint angle. To strengthen the other joint positions, we need to repeat corresponding exercises. They must form a part of a complete exercise program and is not recommended on its own for strength training
Taking these into consideration, feel free to browse at our selection of fitness equipment and literature to best guide you in your use of Isometric exercises for your fitness regimen.
---
Max Fitness 75cm Exercise Ball with Foot Pump (Black)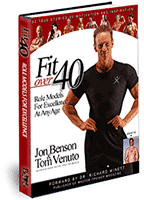 YOU Can Use This Surprisingly Simple Shortcut
To Slash 15-20 Years Off Your Looks (Without Surgery), Boost Your Metabolism, Gain Muscle And Lose All The Weight You Want, As Fast As It Can Come Off…Naturally, Safely and Healthfully…
Life is 10% what happens to us and 90% how we react to it.
Dennis P. Kimbro
++++++++++++++++++++++
This article is written by Foras Aje, an independent researcher and author of "Fitness: Inside and out", which provides tips on how to improve and maintain your health using all natural methods. For more information on these guidelines:

We Are Proud To Announce
FITNESS: INSIDE AND OUT
Written by Foras Aje, an experienced Yoga Practitioner and Naturopath, The e-book, Fitness: Inside and Out-A guide to Improved Health, Vigor and Vitality is a lifestyle changing program that helps motivated individuals make the necessary changes to get long-term results in not only weight loss, but improved fitness, health and an overall well being. Contrary to conventional health dogma, this e-book focuses on the following:

1. Effective health and weight loss solutions helping people to create lifestyle changes.

2. A well written guide to provide professional tools/advice to assist along the way.

3. The inclusion of various Yoga exercises, Aerobic and Anaerobic Calisthenics, emphasis on abstinence from disease forming (acid/mucus-forming) foods and an advised adherence to body healing (alkaline/mucus-binding) foods for the proper diet and last but not least, positive thinking , all three being the main limbs of Drugless Healing. In the 21 succinct chapters of this downloadable e-book, there is information on the following topics:

* The Effects of proper exercise and diet on the systems of the Human Body

* The World Renowned Sun Exercises common to Yoga, Jujitsu, Pilates and African wrestling.

* Authentic and Effective Yoga poses for increased flexibility, strength and anti-aging.

* Aerobic and Anaerobic calisthenics as a welcome alternative or wise addition to Yoga.

* Yogic Abdominal & Breathing Exercises (a boon for Asthmatics and people suffering from eating disorders)

* Information on the Natural Diet and its benefits which include clearer skin-an added benefit for people with acne, brighter eyes, slimmer and trimmer bodies and increased muscle tone to name a few.

* The quickest and the most sure-fire method of weight-loss and a simultaneous detoxification.

* Tools to increase Mental and Spiritual Power and so much more.

================================

So, are you intrigued thus far? Well...

Please Note: After purchasing the e-book, remember to click on the "RETURN TO MERCHANT ICON" to get the link from which your copy shall be downloaded. If you need further assistance please email us at help@bodyhealthsoul.com

Here is a Testimonial from a satisfied reader:
I read the Book 'Fitness: Inside and Out' and must admit I was impressed with the author's impeccable attention to detail and information. Being into fitness and an overall improvement of my health, I will say with confidence that I was truly edified with the information in this text. I highly recommend this as a tool for the true health seeker.
~Josh Wood

=========================
So what are you waiting for?
Get your copy of "Fitness: Inside and Out" and be well on your way to a newer and improved you in a matter of days!!!
DISCLAIMER: The responsibility of your use of any suggestions or procedures lies not with the author, publisher or any other party affiliated with this program. This information is not intended as medical advice
---