These are a kind of Anaerobic Exercise (that includes isotonic, isokinetic and eccentric exercises) which involves a static contraction.
It involves the use of a high amount of your strength against an unmoving resistance. Put simply, these exercises entails pushing against an immovable force such as another set of opposing muscles, a wall, a building etc. How to do Them:
When doing using this kind of anaerobic (without oxygen) exercise, each exercise should be practiced at several angles as this will distribute the strength gains throughout the range of the muscle's movement. Moreover, when performing them, each 'all-out' push or pull should be held as long as possible, even to the point of muscular failure.
What Are The Benefits?
Being an anaerobic (without oxygen) exercise, they will
Increase the Strength of the muscles.
Enhance the tone and shape of the muscles.
What Are The Types?
Since these exercises entail a muscular contraction where the muscles (and joints) maintain a constant length and do not move the following will be marvelous types of Iexercises you can perform.
Moreover, the use of such exercise equipments as illustrated below will all the more enhance your use of them for your overall workout.
Pilates
Yoga
Pushing against a Brick wall
Use of Static fitness Equipment (an added benefit as they cover the other types of 'anaerobics' to which they belong.
Closing Thoughts
When using Isometrics do keep the following in mind for optimal success:
Maintain a position in any one exercise for between 6 to 8 seconds. The exercise should then be repeated about 5 to 10 times, each time ensuring maximum muscular contraction.
IIso's are not recommended for those with heart disease or high blood pressure. This is because they cause the highest rise in blood pressure.
Any one iso only increases muscle strength at one joint angle. To strengthen the other joint positions, we need to repeat corresponding exercises. They must form a part of a complete exercise program and is not recommended on its own for strength training
Taking these into consideration, feel free to browse at our selection of fitness equipment and literature to best guide you in your use of Isometric exercises for your fitness regimen.
---
Max Fitness 75cm Exercise Ball with Foot Pump (Black)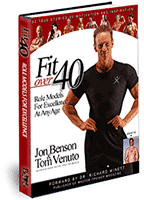 YOU Can Use This Surprisingly Simple Shortcut
To Slash 15-20 Years Off Your Looks (Without Surgery), Boost Your Metabolism, Gain Muscle And Lose All The Weight You Want, As Fast As It Can Come Off…Naturally, Safely and Healthfully…
Life is 10% what happens to us and 90% how we react to it.
Dennis P. Kimbro
++++++++++++++++++++++
This article is written by Foras Aje, an independent researcher and author of "Fitness: Inside and out", which provides tips on how to improve and maintain your health using all natural methods. For more information on these guidelines: