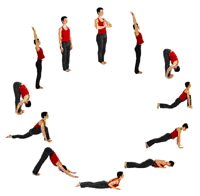 Ralph Waldo Emerson, an American essayist and poet, once
said that "We are reformers in the spring and summer; reformers in the morning, and conservers at night."
Suffice it to say that such a reformation goes hand-in-hand with improving and maintaining one's optimal health and the use of natural methods such as Yoga and its components to attain this could definitely come in handy.
Taking that into consideration, in order to provide information to those parties interested in the yogic exercises, an independent
blogger and author, Foras Aje, who is based in Los Angeles, CA, has recently
set up a free online video tutorial on his website,
www.bodyhealthsoul.com
along with an eBook, entitled
"Fitness: Inside and Out"
, to
show readers how one can use this physical culture for health.
It is worth mentioning that many people are growing
more interested in Yoga considering that in spite of the present economic recession, a government report which was made public by the American Academy of Family Physicians in late 2009, has shown that American adults are spending almost $34 billion a year on complementary and alternative medicine, with $4.1 billion of this being spent on yoga, tai chi and qigong classes alone.
Based on these findings, Aje goes on to describe the guides by stating that "These media were created because the yogic lifestyle which was once seen as a fad, is today recognized as a basic skill that many people have embraced as a way of life and a first-rate choice for physical and mental fitness without the need for expensive and at times cumbersome
equipment…just you, space and the body. Also if I may add, I would want to go on record to state that
everyone
should consider using a shower filter while bathing and distilled water for consumption
as these two simple factors go a long way in making a difference when it comes to improving and maintaining one's health."
Upon closer inspection of the tutorials, one can see that they reference several leading authorities in natural healthy living
practices such as the late Swami Vishnu-Devananda, the author of the
"Complete Illustrated Book of Yoga",
Professor Arnold Ehret, the author of the acclaimed
"Mucus-less Diet Healing System",
Frederic
Patenaude, the author of
"The Raw Secrets"
and John
Robbins, the author of the
"Diet for a New America"
, amongst a few others.
However, the guides do seek to condense the information provided in the works of the aforementioned authors, all the while updating their instructions to match up with the current technological advancements and research to reflect the changing times.
Nonetheless, in spite of its immense popularity, as is
evidenced by its use amongst such celebrities as Madonna, Sting, Russell
Simmons and Evander Holyfield to name a few, some big misconceptions of Yoga still exist.
For example, some people believe that it is too hard
and takes too long to perform or that it is basically a stretching exercise
considering its appearance. Consequently, Aje debunks as many of these
falsehoods as possible and shows that even with the practice of its core
warm-up routine alone known as the Sun Salutations, Yoga can easily be
practiced in about 15 minutes a day or more as desired.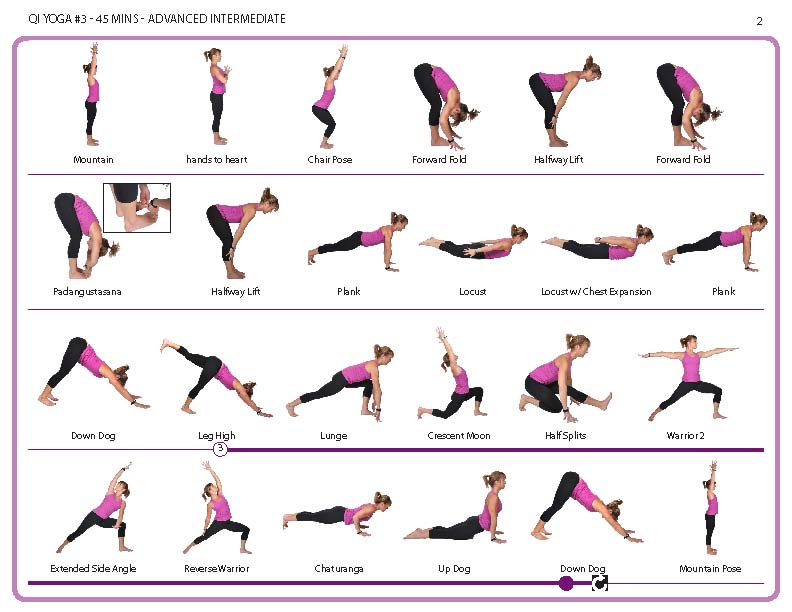 Another aspect of the eBook portion of the web-tutorials and a rather important limb of Yoga in itself, which Aje is quick to point out, is the chapter that deals with body detoxification and a simultaneous weight loss through the what is known is most natural living circles as the mucus-less diet of raw and cooked fruits, roots and leafy vegetables.
As is depicted in the text, this in conjunction with
specified Yoga poses and its exclusive diet could perhaps be a sure-fire method to attaining a healthy weight loss when needed, with the added benefit of an improved wellbeing.
The author, Foras Aje concludes that "Since better
health and vitality are amongst the goals of most of us and taking into the
account the current cost of the general upkeep of health, giving Yoga and its principles a trial can not hurt and could in fact help immensely."
For a visual demonstration of the Sivananda Style of Yoga Discussed in this news release, you may
FEATURED VIDEO: The 5 Tibetan Rites – Do it Along
"When I hear somebody sigh, 'Life is hard,' I am always tempted to ask, 'Compared to what?'"- Sydney Harris
++++++++++++++++++++++
This article is written by Foras Aje, an independent researcher and author of "Fitness: Inside and out", which provides tips on how to improve and maintain your health using all natural methods. For more information on these guidelines: