Learn YOGA at Home!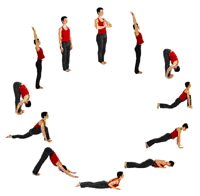 This Book includes Step-by step texts, Photos, Videos and
Recipes for a Fit and Healthy Lifestyle not only for what can be seen on the
outside of the body BUT for the inside as well-which may matter even more.
CLICK HERE FOR A PREVIEW and more details or pass this on to a friend who may
need this.