Learn The Fundamentals Of Yoga Today. (It Doesn't Matter What Style….)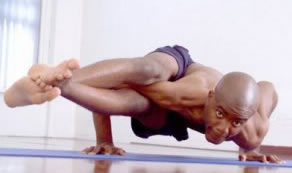 With so many styles of Yoga around us these days, it may be difficult to pick the best and most effective method. However, don't let that discourage you from using this ancient physical culture to improve your health.
ALL of the styles pretty much adhere to the same principles when it comes to
diet and the first and most popular style (Sivananda Yoga) pretty much teaches everything you need to know about yoga poses IN THE RIGHT ORDER for a total and balanced body workout.
Therefore, let's learn the basics of Yoga for FITNESS ON THE INSIDE AND OUT…today!
| | |
| --- | --- |
| The Sun Exercises | The Shoulderstand |
HERE ARE SOME OTHER HELPFUL RESOURCES