So, neither should you!
Do you suffer from Asthma?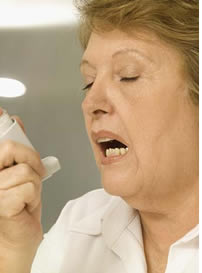 Were you told (like I was) that there is no cure for Asthma?
Well, there is and it's within reach today. I have documented my experiences with battling and overcoming asthma over a decade ago
and I'm now making this information available for all to see.
I'll tell you this much, what you are about to read and
hopefully implement
1. Has NO SIDE-EFFECTS.
2. Is inexpensive
3. Cures and controls perhaps all other degenerative diseases…
Hey, even the Centers for Disease Control and Prevention (the
CDC), aptly states that "Chronic diseases – such as heart disease, stroke,
cancer, ASTHMA, diabetes, and arthritis – are among the most common, costly, yet, PREVENTABLE of all health problems in the U.S.".
So, find out how common sense tips and habits can be implemented by you and your loved ones starting today.
Please CLICK HERE FOR MORE INFORMATION and don't forget to divulge this information to anyone who may need this.
HERE ARE SOME OTHER HELPFUL RESOURCES