Jesus said:
Mark 10:14 Suffer the little children to come unto me and forbid them not, for of such is the kingdom of God.15 Verily I say unto you, Whosoever shall not receive the kingdom of God as a little child, he shall not enter therein. 16 And he took them up in his arms, put his hands upon them, and blessed them.
With the overload of media communications, the understandable need for parents to have to work to keep up an household, these days, it is quite difficult-at least in our society-to raise kids properly and with the much needed love and attention they require.
What, with the advent of the Internet, questionable TV programs and songs and the unprecedented access kids have to such media, it indeed does take the Grace of The Most High to indeed: "Train a Child in the way he should go…"
I will dare not say that I know it all or know the 'end-all-be-all' of how to raise kids effectively, but one thing I do know, that everyone can agree on is, kids do learn by example.
In other words, they pick up what they are introduced to and see from an early age and these experiences can stick with them for the rest of their lives.
That said, if they observe their parents or caretakers as being responsible and productive adults, chances are they will make efforts to be a reflection of that.
It is quite safe to say they will indeed pick up your habits, emulate your actions and in other words mirror what you do and say. Therefore, making efforts to be healthy; in all regards not only for yourself, but for the entire household, should be one of the top priorities for yourself and one that you should freely demonstrate so your kids can pick up and imbibe.
Though it may appear to be difficult, some times do make every attempt to maintain your emotional poise at all times. Release negative emotions by engaging in any kind of exercise you'd like. Since you are blessed with being a parent, enjoy them while they are young and full of life. Family outings at the park where such activities as ball playing, Frisbee throwing etc are involved are fun.
Try to devote thirty minutes or more a day for open-air recreation for yourself and your family. Visits to the zoo, active play, and swimming tend to relieve tension created in the home, school, and work.
It is your duty as a parent to provide your children with formal and informal education, emphasizing physical, mental and spiritual aspects within a framework consistent with the spiritual background of the family.
Therefore, as you begin to engage in our prescribed diet and exercises, you would start to give evidence of self-control, temperance and discipline, which in turn would reflect on your offspring.
For the Spiritually inclined and those who may be curious about it, some Biblical verses come to mind in regards to child rearing and it is my hope that they could at least serve as a road map of sorts to helping with raising our kids.
Ephesians 6:4
Fathers, do not provoke your children to anger by the way you treat them. Rather, bring them up with the discipline and instruction that comes from the Lord.
Proverbs 22:6
Train a child in the way he should go, and even when he is old he will not turn away from it.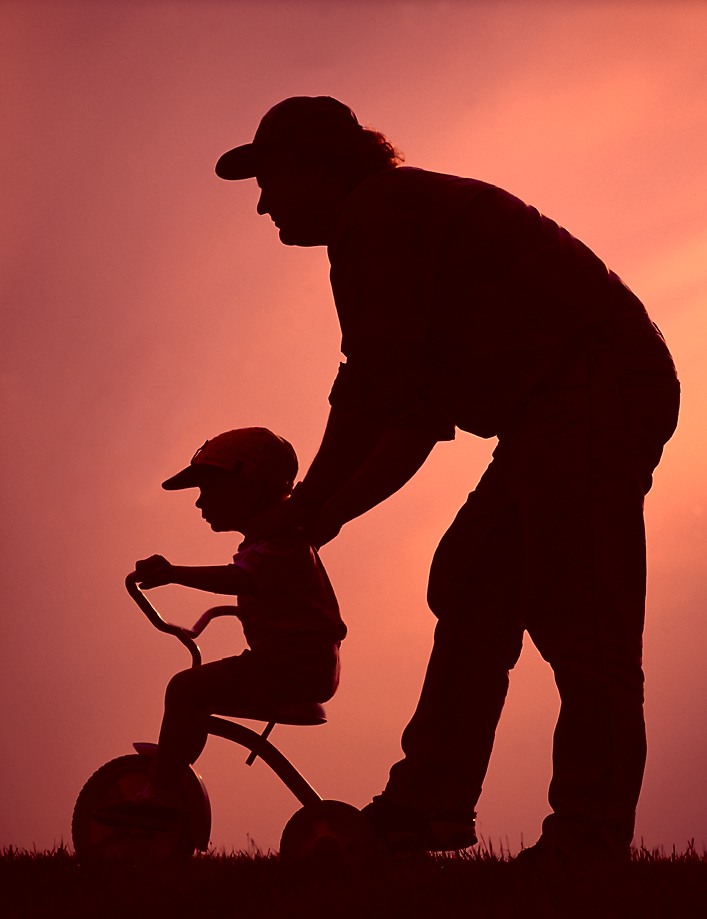 Proverbs 19:18
"Chasten your son while there is hope (when they are young), and do not set your heart on his destruction" (19:18).
Now that I've presented the verses above, I am quick to state that the ones below seem to be controversial in our present-times. They have to do with spanking kids.
Proverbs 13:24 (New International Version)
He who spares the rod hates his son, but he who loves him is careful to discipline him.
Proverbs 23:13-14:
"Do not withhold correction from a child, for if you beat him with a rod, he will not die. You shall beat him with a rod, and deliver his soul from hell."
It seems that God says that one's children will not only survive discipline; he will survive because of it.
Do I advocate spanking? Again, I tend to not second-guess scripture, but either way, this medium is not to debate whether or not to spank kids, but disciplining them effectively as you see fit; either literally by the book (as many parents still do) or otherwise is an aspect that should be taken seriously. Disciplining them with love that is.
As the theme song to the movie 'The Greatest", starring Muhammad Ali (which was later popularized by Whitney Houston) goes: I believe the children are our future. Teach them well and let them lead the way.
Leading by example is one way to teach our children well.
FEEL FREE TO BROWSE OUR COLLECTION OF PRODUCTS FOR YOU AND YOUR KIDS TODAY
Inspirational Kids Stories.
Click Here!
================================================
Happy Child Guide – #1 Parenting/Child Behavior ebook
Click Here!
=============================================
Talking to Toddlers: Dealing with the Terrible Twos and Beyond
Click Here!
=============================================
Happy Organized Kids. Let's Do It Together.
Click Here!
=============================================
Sassy Baby's First Rattle and Teether 5 Piece Gift Set
FEATURED VIDEO: 10 Minute Butt and Thigh Workouts at Home – Express Glute & Thigh Toning Routine
"Nothing in the world can take the place of Persistence. Talent will not; nothing is more common than unsuccessful men with talent. Genius will not; unrewarded genius is almost a proverb. Education will not; the world is full of educated derelicts. Persistence and determination alone are omnipotent. The slogan 'Press On' has solved and always will solve the problems of the human race."–Calvin Coolidge
++++++++++++++++++++++
This article is written by Foras Aje, an independent researcher and author of "Fitness: Inside and out", which provides tips on how to improve and maintain your health using all natural methods. For more information on these guidelines: