Gentlemen, Yoga has A LOT to offer y'all!!
Let's face it, at its first mention; Yoga might not come off as the most masculine exercise. But that's just it-at its first mention.
When you delve deeper into it, you will realize nothing could be further from the truth.
Men now make up 25 percent of America's 17 million enthusiasts and this figure is increasing steadily. Perhaps it may be because several successful men in various walks of life attest to Yoga's efficiency and openly advocate its practice.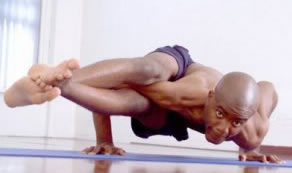 So, if you are curious as to how you too as a male (or even if you are female and happen to be reading this by chance) can benefit from yoga…
Here's to health and Happiness!