Are You Having Marriage Problems?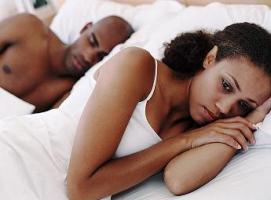 Learn how to save your marriage with Christian Marriage
Counseling Tutorials and Books all in the comfort of your home.
Hey, it's a start!!
The Man Upstairs (the LORD God) did say verbatim in Malachi
2:16: "I hate divorce and I hate a man's covering himself with violence as
well as with his garment," says the LORD Almighty. So guard yourself in
your spirit, and do not break faith."
His son, Jesus Christ puts it another way by saying: "Therefore
what God has joined together, let man not separate." Matthew 19:6
That being said, if applicable and needed,
PLEASE VISIT THIS LINK
for digital books and publication on how to restore your marriage to a
Godly State for you and the family.
(As an added bonus, we have a Fitness Tutorial based on
the Biblical Diet outlined in Gen 1: 29 | Gen 2: 9a | Job 28: 5a | Psalm 104:14
| Ezekiel 47:12 b for the improved health of the entire family, so stop by
today!)
=========================
HERE ARE SOME OTHER HELPFUL RESOURCES