ALL NATURAL BEAUTY AND BODY CARE Tutorial Online NOW!!!
Don't let the word all-natural get you thinking about some
people who take it too far by not using deodorant, showering etc.
No, the key is to avoid HARMFUL household products and by
all means the extremes of not using the safer alternatives that actually may
have to be used.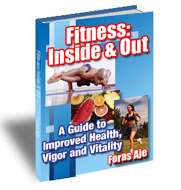 ===============================
HERE ARE SOME OTHER HELPFUL RESOURCES