New Study Says: Sodas, Processed Foods and "Bad" Carbs Increase Cancer Risk!
A new study suggests that people who consume a lot of processed carbohydrates (as in snack foods and sweets — and sugary drinks may face heightened risks of breast and prostate cancers! (Of course, if you follow my channel, you will know that I am NOT surprised!)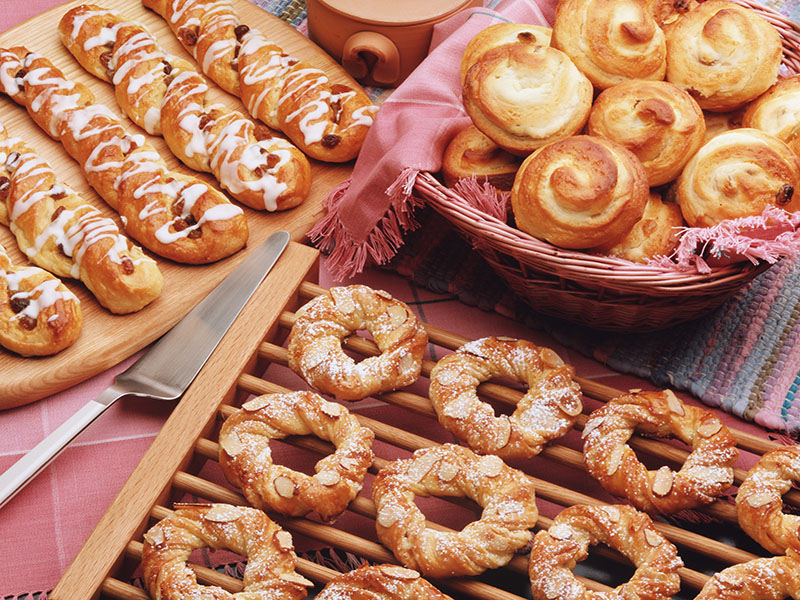 However, the researchers said the study, which was reported on Tuesday at the American Society for Nutrition annual meeting in San Diego, does not prove that "bad" carbs cause cancer, still, according to Nour Makarem, the lead researcher of this story, considering that breast and prostate cancers are two of the most common cancers in the United States, the connection gives more reason for people to cut processed foods from their diets.
Here is Makarem's statement: "The carbohydrate quality of your diet matters for a number of reasons." (end of statement)
Now, in general, health experts already suggest limiting sugary drinks and processed carbohydrates, and eating more fruits, vegetables, legumes, fiber-rich whole grains and "good" unsaturated fats.
So, as Makarem stated, the new findings –which are considered preliminary until published in a peer-reviewed medical journal — add more weight to that advice!
Here's an illustration from their study: Makarem highlighted in particular to the link her team found between sugar-sweetened drinks (both soda and fruit juice) and prostate cancer risk. Compared with men who never drank sugary beverages, those who had them a few times a week showed more than triple the risk of developing prostate cancer.
The new findings are based on nearly 3,200 U.S. adults whose diet habits and cancer rates were tracked for more than 20 years. During that time, 565 people were diagnosed with cancer.
Now, as it pertains to women, Makarem stated that women whose diets emphasized healthy carbs — vegetables, fruit, whole grains and legumes — were 67 percent less likely to develop breast cancer, compared to women who favored refined carbs. Refined carbs include many baked goods, white bread and white potatoes.
When it came to prostate cancer risk, the findings of the study seem to suggest that men who regularly drank sugary juices or soda were more than three times as likely to develop the disease versus men who steered clear of those drinks.
But, Makarem is quick to stress that this does not prove sweet drinks directly contribute to prostate cancer. Perhaps she is saying this because The American Beverage Association took issue with the findings.
"The authors of this study acknowledge their findings do not show that beverages cause any disease. Moreover, the study was limited to one demographic group that is not reflective of the population of the United States." (Most study participants were white.)
The beverage association also said that the American Cancer Society cites multiple potential risk factors for breast, prostate and colon cancer, so singling out diet is difficult. The group also said that because the study hasn't been published in a peer-reviewed journal, "very few study details are available" and it's therefore tough to draw firm conclusions.
=====================================
Here are MY THOUGHTS:
Any diet that consists of mostly mucus-forming, disease forming foods such as High Amounts of Animal Flesh, Dairy Products, Processed foods, Junk, Fried, Microwaved & Packaged foods are bound to make the average human susceptible to a plethora of diseases.
Our diet should consist of LIVING FOODS with minimal processing and as close to their natural state as possible. What are those?
RAW fruits and vegetables with PROPERLY cooked root, leafy or fruit vegetables, plain and simple.
TAKE A LOOK AT THIS CHART:
The junk food items are really that…JUNK (and harmful)
The healthy food items are just that….HEALTHY AND BETTER FOR YOU!
So, it really shouldn't be a tough decision to figure out which items should be the bulk of your diet.
Besides if you believe in the Creator or Higher Power, God himself did say in Genesis 1:29– "Behold, I have given you every plant yielding seed that is on the face of all the earth, and every tree with seed in its fruit. You shall have them for food.!"
So, there you have it.
Anyway, let me hear from you, what do you think of this study and its supposed findings suggesting that Sugary Drinks, 'Bad' Carbs may be Tied to Breast, Prostate Cancers?
Do you agree with these researchers or do you think it's mere coincidence?
You've heard my thoughts, let me hear yours….do drop your comments