I'm Interested in Being a Vegetarian but Worried about Protein
Dear Friend, if indeed you are interested in being a vegetarian and worried about protein, let me divulge the following information:
According to Mosby's Medical Dictionary, 3rd Edition, Protein is medically defined as: any of a large group of naturally occurring, complex, organic nitrogenous compounds. Each is composed of large combinations of amino acids containing the elements carbon, hydrogen, nitrogen, oxygen, usually sulfur, and occasionally phosphorus, iron, iodine, or other essential constituents of living cells. Twenty-two amino acids have been identified as vital for proper growth, development, and maintenance of health. The body can synthesize 14 of these amino acids, called nonessential, whereas the remaining eight must be obtained from dietary sources and are termed essential. Protein is the major source of building material for muscles, blood, skin, hair, nails, and the internal organs.
Well, based on this simple definition, it is quite obvious that it is minerals that are the key to optimal health, not protein as we have been told to believe.
Why do I say this, well, it takes minerals to MAKE protein. The human body is made up of minerals, 102 to be exact, and each contains a definite amount of electrons per atom, which gives the mineral an atomic structure.
In order to have protein, you must have 22 complete amino acids, which are as follows:
Alanine
Arginine
Asparagine
Aspartic Acid
Carnitine
Citruline
Cysteine
Dimethylglycine
Gamma-Aminobutyric Acid
Glutamic Acid
Glutamine
Glutathione
Glycine
Histadine
Isoleucine
Leucine
Lysine
Methionine
Ornithine
Phenylalanine
Proline
Serine
Taurine
Threonine
It is worth mentioning that there is no one part of a human's or animal's body that consists of complete protein (22 amino acids).
NO, THE WHOLE BODY IS WHAT CONSTITUTES THE COMPOSITION OF PROTEIN. SO, IN OTHER WORDS, YOU MUST EAT EVERYTHING ON AN ANIMAL TO GET COMPLETE PROTEIN.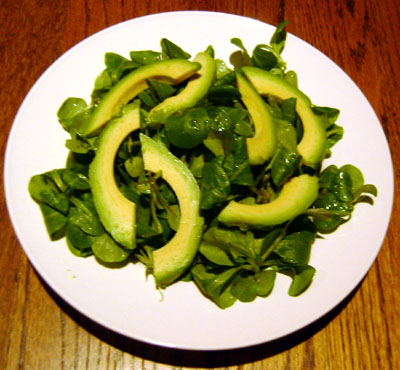 To be able to receive the optimal amount of protein, one would have to eat an organism nearly freshly alive (i.e. the animal has to have just been killed and RAW) just like the chimpanzee, the only frugivorous animal that occasionally eats flesh does and can do in addition to the true carnivores.
Carnivores don't cook their meat before eating it. They do nothing to the animal but kill it and eat it immediately. In addition, don't believe the protein hype about soy. Friends, most soy-based products are made of genetically engineered strains of soy and contain the estrogen hormonal precursor which you will soon discover is detrimental to people.
Now, for those who insist they must eat meat and will at least try to eat only BIBLICALLY CLEAN meats properly (as discussed in one of my previous articles) along with fruits and vegetables, suffice it to say you shouldn't have any concerns about protein.
Furthermore, in regards to using produce grown from the land for healing purposes, I truly believe their value should not be underestimated or scoffed at.
It is my hope that this article/post has been able to clear up some of your worries as they may apply to vegetarianism and getting sufficient protein.
Here's to Great Health.
Foras Aje is an independent researcher and author of "Fitness: Inside and Out", a book on improving physical and mental health naturally with a Bible-Based Diet and Exercise. For more information on this book or other natural health tips, visit his site at http://www.bodyhealthsoul.com/
FEATURED VIDEO: Inversions
A happy person is not a person in a certain set of circumstances, but rather a person with a certain set of attitudes.
- Hugh Downs
++++++++++++++++++++++
This article is written by Foras Aje, an independent researcher and author of "Fitness: Inside and out", which provides tips on how to improve and maintain your health using all natural methods. For more information on these guidelines: