Why does God allow sickness and suffering?
…Especially when the Word of God says in 3 John 1:2 that "- I pray that you may enjoy good health and that all may go well with you, even as your soul is getting along well."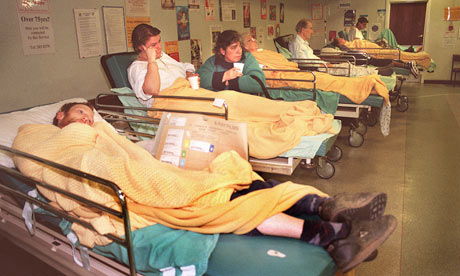 Perhaps, with the overload of information from various sources, misinformation or outright disobedience (or non-awareness) of God's rules for us as His Children (when it pertains to health), we may have lost track of the exact methods needed to achieve that goal of optimal well-being.
Therefore, we may need to be guided to these methods of attaining an improved AND better health again and such a guide could be at www.bodyhealthsoul.com which shows tips on how to improve and maintain a healthy lifestyle naturally through its core eBook entitled: "Fitness: Inside and Out" with an emphasis on the major components of proper living such as:
A Proper Diet-(based on Biblical/Disease-Free Diet principles outlined in Gen 1: 29 | Gen 2: 9a | Leviticus Chapter 11| Job 28: 5a | Psalm 104:14 & Ezekiel 47:12b)
Exercise using bodyweight exercises like Yoga, Calisthenics, The Five Tibetan Rites, Royal Court Exercises (e.g. Hindu Squats and Push ups) etc-(based on Proverbs 24:5, 1st Timothy 4:8)
and..
3.  Positive Thinking-(based on Romans 12:2, Phil 4:8)
Indeed, some Bible verses are quoted herewith, but let's face it; who would know more about how we should lead our lives for optimal health than the Creator Himself?
So, learn how to use these guidelines derived from the Bible to build disease resistant and healthier bodies for you and your loved ones starting now and More Details Can Be Found Herewith.
God richly bless you and have a great day.
The BodyHealthSoul Team
PLEASE NOTE: If you take anything from this, please remember to at least drink some unflavored, room temperature lemonade consisting of lemons and pure water on a daily basis first thing in the morning and the last thing at night.
Furthermore, at least let the first thing you consume daily be a piece of fruit…and God has given us the most convenient 'fast' food you can think of-Bananas.  So, it can't hurt and could help immensely to at least give this simple suggestion a shot.
(For more on how to make the afore-mentioned lemonade, simply follow these steps.)
"Believe in yourself! Have faith in your abilities! Without a humble but reasonable confidence in your own powers you cannot be successful or happy."–Norman Vincent Peale
++++++++++++++++++++++
This article is written by Foras Aje, an independent researcher and author of "Fitness: Inside and out", which provides tips on how to improve and maintain your health using all natural methods. For more information on these guidelines:

===================================