In most cases, when a woman gets married, it could very well be one of the happiest days of her life. Now, when she gets pregnant, she is overjoyed!
She starts preparing herself mentally for motherhood. She starts weaving dreams of how she will bring up the child and all things she would do for her offspring.
Now, we can only imagine a tragedy it will be if a miscarriage happens. A woman is bound to be devastated and shattered beyond words!
Well, as the writer of this post, it is my hope that no one reading this will have to experience this.
However, let's face it, bad things sometimes happen to all of us and it is a sad part of life. Nevertheless, what truly matters may be how we bounce back from tragedies.
Therefore, if you happen to have had or know someone who may have had a miscarriage, my sympathy goes out to you in this time of grief and May God give you the strength to pull through this unfortunate situation and aid you in making another life really soon.
You can take the LORD at His Word when He says: "….I will protect you from illness. There will be no miscarriages or infertility in your land, and I will give you long, full lives." Exodus 23:25-26.
With that being said, on the other hand if you are reading this because you are planning to have a baby or are already pregnant and want preventive tips, it is my hope that this article can come on in handy as well. (Oh, and the verse above also applies to you as well!)
Now, if for whatever reason, you may not have any religious inclinations in your being, well, this article and its tips can still come in very handy for you as they are backed up by scientific and medical facts that you can always look up yourself.
So here we go.
Dear Friends, thousands of mothers, unconsciously through eating the wrong things, literally lose their babies before they are born. Here then are some of the only and correct ways to fight infantile immortality and miscarriages. These are to eat the right things and to observe basic cleanliness principles.
Certain bacterial infections are well established as possible culprits in regards to miscarriages. The specific food-borne illnesses (a.k.a. food poisoning) that are linked to miscarriage include:
1. Listeriosis
2. Salmonella enterocolitis (also known as Salmonellosis)
3. Toxoplasmosis
4. E. coli enteritis
That said, the best way to protect yourself from these food-borne infections, thus reducing the risk of miscarriage and pregnancy loss, is to avoid foods at risk of contamination during pregnancy.
Therefore, again be careful about eating in restaurants, and be more cautious when preparing food at home. So, do see to it that you carefully wash all produce that is to be consumed by you and your family.
Food-borne bacterial infections are one potentially preventable cause of miscarriage and stillbirths, so it is wise to be vigilant about what you eat during pregnancy in order to reduce your risk of food poisoning!
It should be noted that pregnant women are more susceptible to complicated infections, and in the U.S., Listeria infection during pregnancy occurs most often in the third trimester, so it is more likely to be a cause of a stillbirth than an early miscarriage.
Furthermore, pork has the parasite listeria which can seriously impair the fetus and even cause a miscarriage.
Foods that may harbor Listeria and can cause food poisoning in general include:
-Milk and Dairy Products
-Deli meats
-Refrigerated, smoked seafood eaten on its own (not as an ingredient in a well-cooked meal)
-Refrigerated pate or meat spreads
-Undercooked poultry products: Chicken, Turkey, Eggs
-Undercooked, unsanitary food (be careful in restaurants)
-Contaminated water in certain countries
-Unwashed fruits and vegetables
Dear Friends, it should become crystal clear that avoiding all mucus (disease forming foods) and applying simple cleanliness tips to our fresh plant-based produce, will be essential not only for our overall health but to prevent any thing happening to our kids (living and unborn).
In addition, it may be hard to believe but is indeed correct that the microwave oven you use to make food could be harmful to your unborn child, especially when the device is old or is wrongly used.
Tests have shown that microwaves emit harmful electromagnetic radiation which could harm embryos and could lead to miscarriage.
"Microwaves can be harmful if they are leaking radiation," says Dr Shivani Sachdev Gaur of SCI (Surrogate Center India) Healthcare in New Delhi, India.
The waves of a microwave oven can travel up to 12 cm, so it is harmful for a pregnant woman to stand near a microwave oven, especially if it is old and damaged, she says.
Now, I admit, some people may scoff at this and disregard it as irrelevant or taking things too seriously. However, that will be an incorrect way to view things.
If people indeed have conceived and had kids while eating whatever they want, do you know how many times they have had to take the kids to the hospitals or sadly, lost their kids as toddlers, pre-teens or teens due to childhood or teenage diseases?
So, it is not wise to compare ourselves to others.
That said, if indeed you have had one or more miscarriages, on a human level, I do sympathize with you. However, moving forward, as we inevitably will have to do, with this information you have now, you can do the following:
Attain one or more replacements for the unborn child you may have lost.
Raise these children to adult-hood without diseases.
Use this information to keep yourself free of diseases to see equally healthy children and grandchildren.
A similar scenario applies to women or couples that just can't seem to conceive.
When it comes to using a proper diet to attain a successful conception and to avoid miscarriages, it is noteworthy that Professor Ehret says again in his book, The Mucus-Less Diet Healing System, that the so-very common disease of dislocation, or falling of the womb can be healed by adhering to a mucus free diet of predominantly fruits, root and leafy vegetables in addition to short fasts.
He goes on to add that impotence in males and sterility in females can be healed by adhering to the same diet. Ehret goes on to add that he has seen sterility in females healed and every person who earnestly took up his system of healing was healed of ANY kind of disease, especially degenerative ones such as cancer, diabetes, asthma etc for the simple fact that in curing one disease with his recommended diet, (which basically is a reminder of what the Creator has since ordained for mankind to eat), it cures and prevents ALL other diseases.
That comes as no surprise to me simply because such a diet is rooted in the second recorded statements God uttered to man according to the Bible.
This was the first, last and only rule of life (after man had received the power of reproducing his kind and of holding dominion over living things that moved on earth and in water and air that was concerned with food.
With an impressive "Look!" his attention was drawn to this rule and should not be overlooked in creating the basis of the human diet as a result. Keeping that in mind, several articles in this blog cover this fact in more detail. Although a proper diet is perhaps the most important aspect in dealing with one's overall health, other factors such as the use of hazardous household products, inadequate sunshine and fresh air, stress etc could also affect one's well-being, including sexual health. However, I have done my best to address such factors as they apply in various articles in this blog.
You have it in your possession and this author hopes you refer to it as many times as you may need it.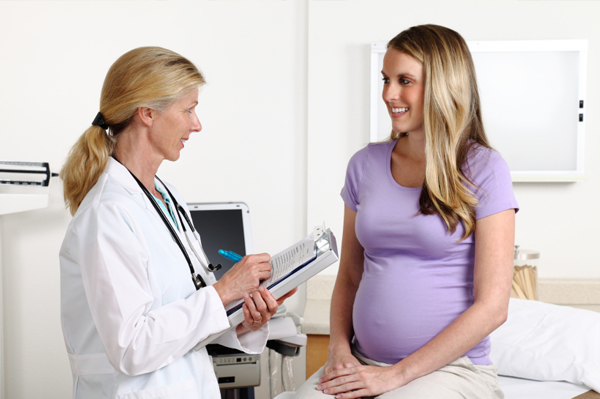 Now, it is noteworthy that the Surgeon General's warning stating that: "Smoking by pregnant women may result in fetal injury, premature birth, and low birth weight," now appears on cigarette packs for good reason.
Why is this so?
Well, very tellingly, pregnant smokers have a higher chance of miscarriage and stillbirth.
Folks, it is noteworthy that babies of smoking mothers have a higher chance of being born early and too small. Low-birth-weight babies (less than 5 ½ pounds) can suffer serious health problems throughout their lives. So, suffice it to say that to make the right choice for your baby-Don't smoke.
In fact, let's rephrase that: DON'T SMOKE, DRINK ALCOHOL or USE RECREATIONAL DRUGS!!
I hope this doesn't sound too harsh or strict as it seems many pregnant women wonder if 1 or 2 drinks will harm their baby.
Well, even though alcohol affects everyone differently, it should be noted that the alcohol the mother drinks is shared with her baby. The more she drinks, the more the baby receives, which increases the chances of serious problems for the baby and even the mother as well.
Now even though medical experts have not been able to determine a safe amount of alcohol to drink during pregnancy (dare I say at any given time), in order for you to protect your baby from alcohol-related danger, you should not drink any alcohol. Ladies, there must be a reason why the Bible says that: ""Wine is a mocker, strong drink is raging: and whosoever is deceived thereby is not wise." Proverbs 20:1.
Dear friends, it is noteworthy that drinking during the first 3 months of pregnancy is particularly dangerous. This is the most important time for the baby's organs (including the brain, heart, and lungs) to grow. For this reason, you should stop alcohol use if you are planning to become pregnant. Several weeks may pass before you know you are pregnant.
Don't take the chance of drinking during a very important time in your baby's development. This also applies to the use of recreational drugs. It just isn't worth the risk to have fun and wild out especially when you are pregnant. Sometimes (ALL the time), it just makes sense to do the wise, smart and responsible thing!
(For more information on how avoiding Drugs and Alcohol is beneficial to the human body from a Biblical and Scientific standpoint, you can take a look at the following articles:
What Does the Bible Say About Recreational Drugs?
Other Common Sense Tips to Keep in Mind to Avoid Miscarriages Are To:
1. Avoid X-rays and too many ultrasounds. Now, most ultrasounds are usually done during the first 3 months of a pregnancy to make ensure that the baby is growing properly and to confirm a heartbeat. However, it is recommended that you do your research about ultrasounds and understand that you can decide not to have one until the second trimester if you are worried about possible harmful effects.
2.  (By all means) Avoid environmental hazards that contain harmful chemicals or pollution. Here is a helpful article on this subject of Environmental Hazards and Common Pollutants (some of which most of us use daily.
3. Avoid contact sports where you could potentially be hit in the stomach or fall down.  Of course this should be pretty self explanatory.
4. Avoid the common Disease Forming Foods (junk, highly processed and acid forming foods. Now will be the time to adhere to Mostly OR Exclusively Raw or properly cooked Fruits and Vegetables, Some Permissible Whole Grains and Biblically Clean (Safe) Meats (that is, if you must eat animal flesh by the way.)
5. Pray-Remember what it says in Psalm 127:1-"Unless the LORD builds the house, its builders labor in vain. Unless the LORD watches over the city, the watchmen stand guard in vain." Well, suffice it to say this applies to everything we do in our lives, including-as it relates to this article-going through a pregnancy term.
So, remember to put the LORD first and commit your pregnancy into His Hands. Hey, we are all His Children and He only wants the best for all of us!
Now, with all of this being stated:
1.      If you are still or planning to get pregnant, here's wishing you a safe delivery.
However…
2.      If you happen to have had a miscarriage, my dear Friend-May God help you find courage: May God help you find happiness. Be positive, take care of your health and look forward to making a wonderful life again and it is my hope that this article will be of some use for you.
(FYI: Follow this link for more information on Disease Forming and Body Healing Foods.)
So, to conclude, remember, God truly cares for us, we just have to listen to His loving advice that He gives us for own good.
Again, "You must serve (and obey) only the LORD your God. If you do, I will bless you with food and water, and I will protect you from illness. There will be no miscarriages or infertility in your land, and I will give you long, full lives." Exodus 23:25-26.
Suffice it to say, you can take the Good Lord at this Word!
Foras Aje is an independent researcher and author of "Fitness: Inside and Out", a book on improving physical and mental health naturally with a Bible-Based Diet and Exercise. For more information on this book or other natural health tips, visit his site at http://www.bodyhealthsoul.com/
If you want to make your dreams come true, the first thing you have to do is wake up.- J.M. Power
++++++++++++++++++++++
This article is written by Foras Aje, an independent researcher and author of "Fitness: Inside and out", which provides tips on how to improve and maintain your health using all natural methods. For more information on these guidelines: