We as Christians Should Learn To Control Our Appetites
Now, it is written: 'Man does not live on bread alone, but on every word that comes from the mouth of God.'" Matthew 4: 4
So, keeping that in mind, when it comes to knowing how to control our appetites and other urges that may not be along the lines of the will of God, we can definitely learn from the Master himself, what we need to do to overcome our temptations and trials.
Let's go to the temptation of Christ in the Wilderness after Our Lord had fasted for 40 days and 40 nights.
Now, during this time, Satan saw Jesus fasting and knew how hungry He must have been.
PLEASE NOTE OUR ADVERSARY SATAN IS VERY WISE! Satan is very crafty and knows all about those he tries to tempt (Genesis 3:1).
Take the case of how he tempted Jesus as an example:
The devil said to him, "If you are the Son of God, tell this stone to become bread."
Jesus answered, "It is written: 'Man does not live on bread alone.' " – Luke 4:3-4
Now, keep in mind, after 40 days without food, eating may have been much more of a need than a want. But Jesus did not give in to his need for physical food. It was God's Spirit who had led Him into the wilderness to fast and to be tempted.
Jesus did not take matters into His own hands. Instead, He had submitted His will to the will of the Father.
Notice how Satan began his sentence: "If you are the Son of God." Of course, Jesus was the Son of God. And for any of us, it would have been tempting to prove that we had divine power to turn a stone into bread. We know Jesus could have done this. Later in Scripture, we are told of two times Jesus made bread miraculously.
Satan's words sound a bit like a child daring another child to "prove it." But Jesus did not have to "prove" His authority to the devil. Satan wanted Jesus to go against the will of God who had led Him there.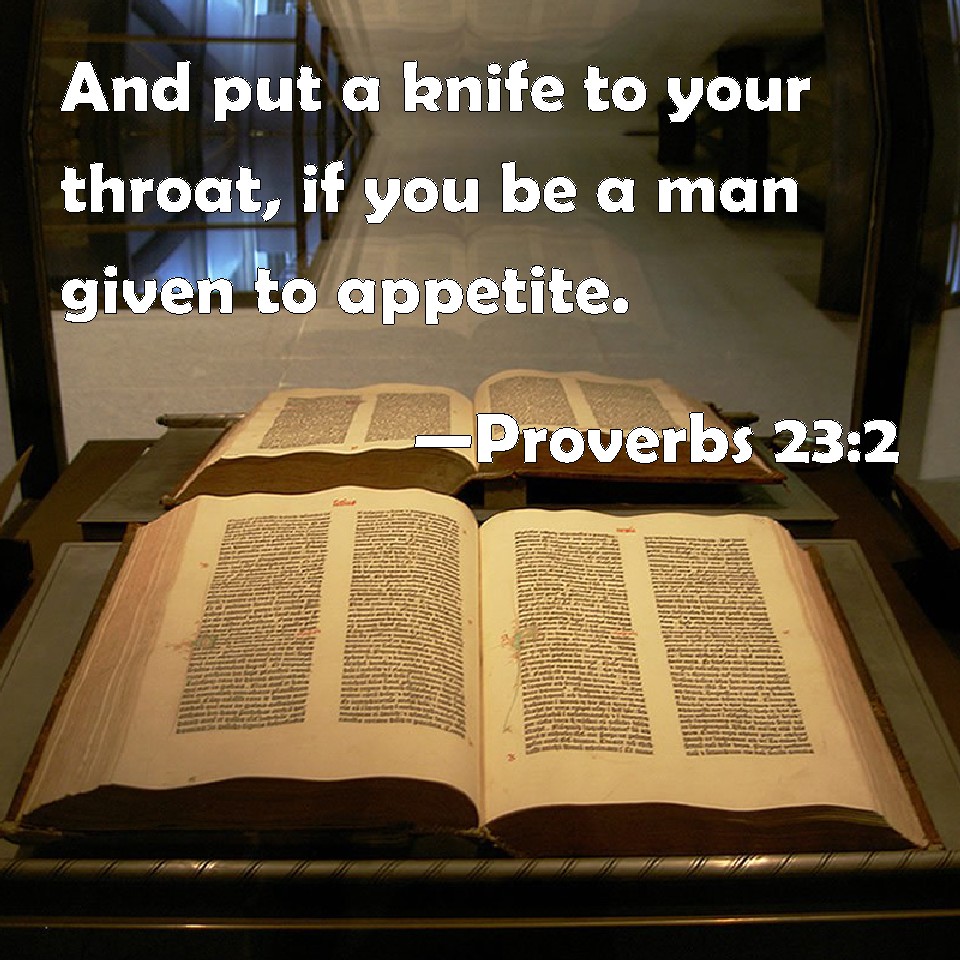 Therefore, Jesus answered Satan by quoting Scripture. In reply to this artful temptation Christ answered by a quotation from the Old Testament. The passage is found in Deuteronomy 8:3. In that place the discourse is respecting manna. Moses says that the Lord humbled the people, and fed them with manna, an unusual kind of food, that they might learn that man did not live by bread only, but that there were other things to support life, and that everything which God had commanded was proper for this.
With the use of quoting from Deuteronomy 8:3, Jesus made it clear that there is something much more important than physical needs. It is the need to know God.
Man does not live on bread alone but on every word that comes from the mouth of the Lord. – Deuteronomy 8:3b
Dear Brothers and Sisters, we should note that Jesus was armed with Scripture.
Therefore, for us to be Christ-like, we should remember that knowing and saying Scripture is perhaps one of the best ways to fight temptations in our lives.
So, if anything tempts you, or if you find yourself weak in certain aspects of life, it will be good to learn some Scripture about that particular area of life.
Write the verses on cards and put them wherever you will see them – next to your bed, in your book bag, taped to you bathroom mirror. And best of all, memorize them. Then you will have your "tool" with you wherever you go!
Keeping that in mind, in totality, for the sake of improving our overall health, we should make every effort to read the bible, apply what it teaches and eat right. They go hand-in-hand for optimal use.
Now does this mean people who are not believers per se wouldn't be healthy if they just ate right and did everything in this book? No. They would be healthy for obeying these health laws due to the principles of cause and effect. The only difference is the edge a believer has when God is included in their lives. (Personally, I tend to believe when people actually begin to eat right; they will develop a craving for God at some point anyway. I know I became more spiritually advanced after I picked up a healthier diet, so I am speaking from experience here.)
So, with that being said, for all parties involved, let's strive for perfection and excellence when it comes to making the right choices when it comes to eating for health and wellness and by all means, as depicted in this blog post, let us remember these closing words from the Bible when it comes to self control, especially as it relates to food-Proverbs 23:2-put a knife to your throat if you have a big appetite…
Have a blessed Day.
Foras Aje is an independent researcher and author of "Fitness: Inside and Out", a book on improving physical and mental health naturally with a Bible-Based Diet and Exercise. For more information on this book or other natural health tips, visit his site at http://www.bodyhealthsoul.com/
FEATURED VIDEO: The 5 Tibetan Rites – Do it Along
"When I hear somebody sigh, 'Life is hard,' I am always tempted to ask, 'Compared to what?'"- Sydney Harris
++++++++++++++++++++++
This article is written by Foras Aje, an independent researcher and author of "Fitness: Inside and out", which provides tips on how to improve and maintain your health using all natural methods. For more information on these guidelines: