The Bible's truth about health that involves our Children
"You shall not eat it; that it may go well with you, and with your children after you, when you shall do that which is right in the sight of the LORD.."
Deuteronomy 12:25.
"I the Lord thy God am a jealous God, visiting the iniquity of the fathers upon the children unto the third and fourth generation of them that hate me." Exodus 20:5.
Dear Brethren, if you look at the verse above, we can see that hating God or not keeping his commandments can reap consequences that could be passed on to our children.
God makes it very plain that children and grandchildren (to the fourth generation) pay for the foolishness of parents who ignore God's rules (health and otherwise). The children and grandchildren inherit weakened, sickly bodies when mothers and fathers defy God's rules for their lives. For example, what is consumed during pregnancy, nursing (breast feeding) all gets passed to innocent children.
The reason for this has been documented in the book Back to Eden as a lady who subsisted on what is the standard American diet sans a substantial amount of alkaline forming fruits and vegetables reportedly delivered a baby who was nursed exclusively by her and nothing else. Considering her diet had few life-giving properties in it, her breast milk consequently did not properly nourish her baby's nerves consequently her baby ended up with infantile paralysis!
However, with a change in her diet to a more plant-based one and with massage and water treatment, within a few days, her baby got better.
(You can refer to page 17-18 of the Book Back to Eden by Jethro Kloss for more of this anecdote and of course other natural health information.)
As a result, be sure to eat plenty of nourishing sweet fruits and a salad daily to be sure you are getting a sufficient supply of nutrients to be passed on to your growing child. Furthermore, keep up with this habit so you can show your kids the best way to eat as at times the best leadership is by example.
Parents, you have to be especially informed & warned that your children are relying on YOU to show them the truth in the matter of God's Laws-especially as they pertain to health. Kids will generally eat whatever you set give them. Take a look at Hosea 4:6 my people are destroyed from lack of knowledge. "Because you have rejected knowledge, I also reject you as my priests; because you have ignored the law of your God, I also will ignore your children."
This verse shows us that when parents forget or ignore the laws of God given for our own health and well being, (see Proverbs 9:11), they pass on genetic weaknesses to their offspring along with a destructive lifestyle which includes poor dietetic habits.
It is noteworthy that in regards to our children, from the time even before they are born, till when they leave 'the nest' to continue with their own lives, independent of us as their parents, what we consume and give our children to eat matters, perhaps a whole lot more than we tend to realize, in regards to our health.
This brings up the issue of the effect of an improper diet and the very beginning of a potential offspring's life. In this regard, we have to deal with impotence in males, infertility in females and miscarriages.
Let's go over Male Impotence, Female Infertility & Miscarriages
So, what causes these issues in humans? The number one cause undoubtedly is a combination of a poor diet and lifestyle.
It should be noted that all the following play a pivotal role in causing impotence female sterility; still births and miscarriages.
Causes of Male Impotence, Female Infertility & Miscarriages
Excessive consumption of improper meat (that is the wrongly prepared or improperly raised clean meats and ALL unclean meats as stated in the Bible and discussed elsewhere on this site),
Milk and Dairy Products (with all the reasons this should be avoided as listed in this article)
Refined Carbohydrates such as all junk foods, white rice, processed foods.
Basically any food that is not plant based such as a fruit, leaf, root and few shelled nuts and seeds.)
All the things and descriptions thereof, listed above are the notorious things you would have to abstain from to reverse these ailments that hinder many couples from having children.
Although a proper diet is perhaps the most important aspect in dealing with one's overall health, other factors such as the use of hazardous household products, inadequate sunshine and fresh air, stress etc could also affect one's well-being, including sexual health.
Therefore, remember, God truly cares for us, we just have to listen to His loving advice that He gives us for own good.
Again, "You must serve (and obey) only the LORD your God. If you do, I will bless you with food and water, and I will protect you from illness. There will be no miscarriages or infertility in your land, and I will give you long, full lives." Exodus 23:25-26.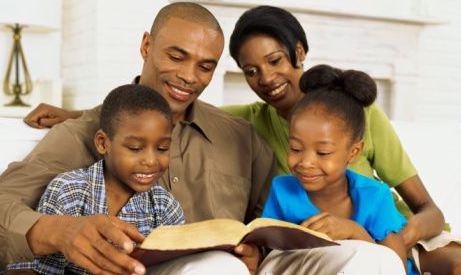 Suffice it to say, you can take the Good Lord at this Word!
So for the sake of yourself and your kids, try to reconsider the information provided herewith in this article.
If we forget the law, we will reap the consequences.
James 1:23-25
23 Anyone who listens to the word but does not do what it says is like someone who looks at his face in a mirror
24 and, after looking at himself, goes away and immediately forgets what he looks like.
25 But whoever looks intently into the perfect law that gives freedom, and continues in it—not forgetting what they have heard, but doing it—they will be blessed in what they do.
and
James 4:17
17 If anyone, then, knows the good they ought to do and doesn't do it, it is sin for them.
So, What should every sincere Christian endeavor to do at once When it comes to God's Law On Health?
"Let us cleanse ourselves from all filthiness of the flesh and spirit." 2 Corinthians 7:1.
"If ye love me, keep my commandments." John 14:15.
ANSWER: Suffice it to say that any and all sincere Christians will bring their lives into harmony with God's rules at once, because they love Him and let's face it, love themselves.
They know that His rules greatly add to their happiness and protect them from the devil's diseases. God's counsel and rules are always for our good, just as good parents' rules and counsel are best for their children.
Furthermore, once we know better, God holds us accountable. Again, "If anyone, then, knows the good they ought to do and doesn't do it, it is sin for them.." James 4:17. (I hope you don't go: "Guess, I should not have read this blog then…my friend, this happened for a reason!")
Here's to hoping that we all make that change for the better starting NOW!
To Great Health,
Foras Aje is an independent researcher and author of "Fitness: Inside and Out", a book on improving physical and mental health naturally with a Bible-Based Diet and Exercise. For more information on this book or other natural health tips, visit his site at http://www.bodyhealthsoul.com/
FEATURED VIDEO: Inversions: Yoga Shoulderstand (Shoulderstand aka Sarvangasana)
A happy person is not a person in a certain set of circumstances, but rather a person with a certain set of attitudes.
- Hugh Downs
++++++++++++++++++++++
This article is written by Foras Aje, an independent researcher and author of "Fitness: Inside and out", which provides tips on how to improve and maintain your health using all natural methods. For more information on these guidelines: