How To Get Adequate Protein On A Vegetarian Diet
The moment I tell someone I am vegan, the first things I get asked are "How can that be healthy?" or "Where do you get your protein from?"
Well, suffice it to say that you may be someone who is also interested in the diet and needs guidance on such issues hence the reason why you may now be reading this.
Folks, being a vegan does not mean your diet will be lacking in protein.
Do not worry, most plant foods contain high-quality protein and in fact it would be very difficult to design a vegetarian diet that is short on this food category.
There is no doubt that as much as the consumption of protein is indeed important, the necessity for protein for the human body is about a nickel's weight worth, the excess is basically excreted in urine!
In fact based on misinformation to this effect, several people view the daily consumption of a high-protein diet as beneficial and this in itself may actually be wrong.
Take a look at these statistics will you:
-According to the French Hygienist, Albert Mosseri, diseases and conditions which can be caused or aggravated by too much protein intake include: Leukemia, Skin Diseases and even Cancer.
-Based on the John Robbins work titled: Diet for a New America, the number of people in the US suffering from diseases caused by protein excess is a mind-boggling 40, 000, 000 compared to a measly 3 people suffering from the deficiency of this substance.
At this stage, to further put your mind at ease with the fact that being a vegan does not mean you will not have adequate protein., here are some recommended items that are fantastic sources of high-quality protein.
1. Green Leaves: These substances have sufficient amounts of protein and of extremely high quality, containing all the essential amino acids. They are highly absorbable and will not ferment in the intestines nor poison the body.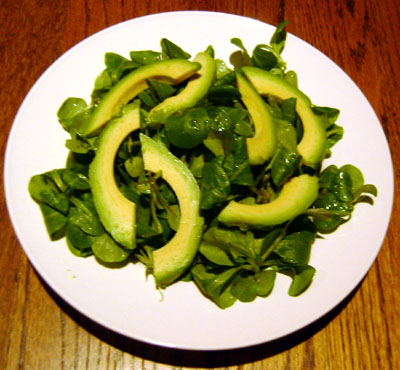 2. Fruits: Some of the fruits containing higher quantities of a protein supply for a vegetarian are –Avocados, Dates, Bananas, Olives
3. Nuts
4. Whole Grains
5. Some root vegetables (such as Sweet Potatoes @ 2% by dry weight.)
6. Legumes (though not necessarily advocated…are a good protein supply for a vegetarian)
There you have it folks, some reasons why excessive protein may even be detrimental and healthy sources of the food substance even if you choose to be a vegetarian, that in itself being a wise choice for health.
# # #
Knowing is not enough; we must apply. Willing is not enough; we must do.
-Johann Wolfgang von Goethe
This article is written by Foras Aje, an independent researcher and author of "Fitness: Inside and out", which provides tips on how to improve and maintain your health using all natural methods. For more information on these guidelines: