Music plays…camera rolls…
FORAS: And we are back folks to discussing the Yoga headstand!
I have gone over an overview of sorts and now I am going to illustrate exactly how to do the headstand.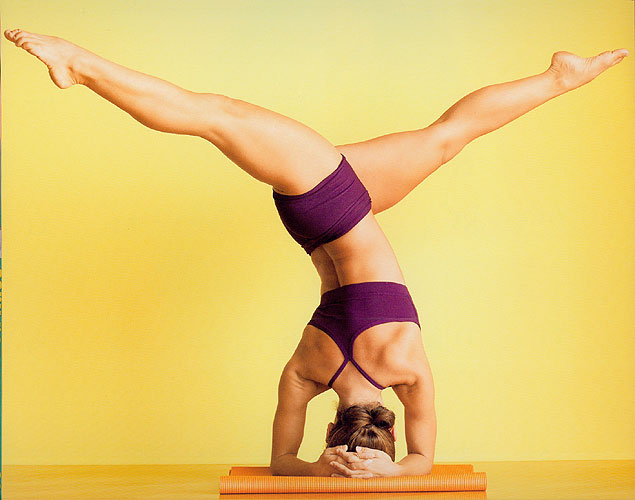 But I must stress a couple of pointers from my own personal experiences
1. Please make sure you are under little or no stress, especially anger. Empty your mind of all negative thoughts! Trust me, it'll come in handy when you are upside down and NEED focus and calm
2. Depending on the variations of the pose that you choose to execute, please ensure that you practice the full version first, even if it is for only 15-30 seconds.
Why? Well, from my experience, this will drain stagnant blood and gives a marvelous rest to the leg muscles and they come in handy to making sure when you execute the counterpose to this headstand (the child's pose) you feel virtually NO PAIN with your knees being bent. Trust me…I have experimented with this!
3. Being a Pose that heats up the body, see to it that the room is well ventilated and you are wearing loose fitting clothes for ease in motion and circulation.
4. NEVER breathe through the mouth.
5. Don't worry, the pose is NOT as intimidating as it may appear, it's actually pretty easy when executed right!
Now for the actual steps,
First of all, after you must have warmed and loosened up the body with the Sun Salutations, and of course executed the corpse pose after them, when you arise from that corpse pose, if needed, empty the bladder and bowels.
Why? well, folks you will be standing on your head with blood flow being directed to the brain, you wouldn't want any toxins that may be in your bloodstream to flow there now would ya!
I got you covered, your man has done his research on this folks.
Next go into the child's pose but…oh….WE'RE OUT OF SPACE…I will see you in the next part of the series.
Hey the king of poses deserves SPECIAL ATTENTION AND TREATMENT NOW.
Peace
# # #
FEATURED VIDEO: Inversions: Yoga Headstand for Beginners – GetFitWithLeyla:
Desire is the starting point of all achievement, not a hope, not a wish, but a keen pulsating desire which transcends everything.
- Napoleon Hill
==========================================
This article is written by Foras Aje, an independent researcher and author of "Fitness: Inside and out", which provides tips on how to improve and maintain your health using all natural methods. For more information on these guidelines: