How to Choose Bible Versions Properly
Now, here's some noteworthy information on How to Choose Bible Versions as provided by http://chick.com/bible/ (For all Christians, it is definitely worth reading!)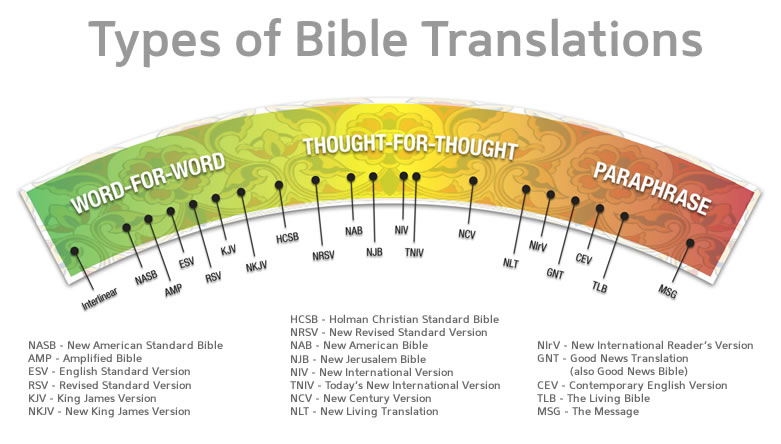 QUICK COMPARISON OF BIBLE VERSIONS
It is often said that all Bible versions are basically the same, that their differences are just minor wording changes. Read the following comparison between the King James Version and the best-selling modern Bible translation, the New International Version, and then decide for yourself whether or not this is true. Some texts are bolded to assist the reader in recognizing changes.
TOPIC
KING JAMES BIBLE
NEW INTERNATIONAL VERSION
Why did Jesus come to earth?
Luke 9:56

For the Son of man is not come to destroy men's lives, but to save them. And they went to another village.

Matt. 18:11

For the Son of man is come to save that which was lost.

Luke 9:56

and they went to another village.

Matt. 18:11

(missing)

Is repentance important?

Matt. 9:13

…I am not come to call the righteous, but sinners to repentance.

Matt. 9:13
…I have not come to call the righteous, but sinners.

For whom did Jesus die?
I Cor. 5:7

…Christ our passover is sacrificed for us:

I Cor. 5:7
…Christ, our Passover lamb, has been sacrificed
In Whom must you believe to be saved?
John 6:47

Verily, verily, I say unto you, He that believeth on me hath everlasting life.

John 6:47
I tell you the truth, he who believes has everlasting life.

How must we deal with our enemies?

Matt. 5:44

…Love your enemies, bless them that curse you, do good to them that hate you, and pray for them which despitefully use you, and persecute you

Matt. 5:44

…Love your enemies and pray for those who persecute you..

Did Jesus REALLY declare all foods clean?

(The same Jesus who said He has NOT abolished anything in the law and the same Jesus who was simply discussing the tradition of washing/not washing hands before eating biblically clean foods)

Mark 7:19

Because it entereth not into his heart, but into the belly, and goeth out into the draught, purging all meats?

Mark 7:19

For it doesn't go into his heart but into his stomach, and then out of his body." (In saying this, Jesus declared all foods "clean.")
Well, can you see for yourself how these translations are sometimes NOT the same?
Now you may ask, aren't some of these things included in the NIV in the footnotes?
Well, that is not the same as including them in the text. When a young/new Christian sees these passages have been moved to the footnotes, he or she will assume that they are probably not really part of God's Word. After all, the translators did not include them in the text, but simply implied that "some" manuscripts include them. What they are not told is that the vast majority of texts used by the early church included these words. They are God's Words!
============
For more information on how to choose the best translations for your Bible, may I refer you all to the following:
http://chick.com/bible/ | Which Bible version
http://www.mikeschristiancorner.com/bible2.html | Does It Really Matter What Version Bible You Read?
The Writer Mike Harris says this about the NIV version:
As for the NIV, I really don't have much use for it other than kindling wood. I wouldn't want to use it as a paper weight for fear that someone might pick it up and read it.
There are many reasons I do not like it.
The NIV is published by Zondervan Publishing.
They are owned by Harper Collins who also publishes a bible. It is called the Satanic Bible. That should put fear of the NIV into any Christian right at the start.
The NIV leaves out over 40 verses. These are deletions of the actual verse. This doesn't begin to address parts of verses that are missing, or even the misinterpreted verses. These are out of the plain reading of the bible. Some people will say, "Hey, it in the foot-notes!" And to those I say these things……
(1) When you are reading your Bible do you look at the footnotes after every verse? Do you say "I am reading verse 3 so let me look below and see if something in verse 3 is missing."? Even if you did do that (which you don't) the footnotes say that the "best manuscripts" don't have the verse–will you then agree with them that the verse doesn't belong? If not, then why are you reading an NIV?
(2) Not all the word deletions are found in the footnotes of the NIV so don't think for a second that they are letting you know all the changes they made.
=====================
So by all means take a look at his FULL and very informative article provided in the URL above!
Well, you can see for yourself that indeed the Word of God has been perverted over time and perhaps that's why there is so much misinformation, corruption and sickness in the Church.
Suffice it to say that I cannot wait till the Millennial Reign of Jesus Christ when ALL of these negatives would be eradicated and everything is done the way God has ordained it to be.
However, till then, I hope some light has been shed on how some versions of the Bible are erroneous and I hope I have been able to inform you my readers about the truth of some verses as they pertain to our health AND it is my hope that you will take this information to improve other aspects of your relationship with God when studying His Word.
In Friendship,
Foras Aje
Foras Aje is an independent researcher and author of "Fitness: Inside and Out", a book on improving physical and mental health naturally with a Bible-Based Diet and Exercise. For more information on this book or other natural health tips, visit his site at http://www.bodyhealthsoul.com/
======================
FEATURED VIDEO: Bodyhealthsoul Fitness Yoga Part 7 (Royal Court Exercises)
If you're going through hell, keep going.
- Winston Churchill
++++++++++++++++++++++
This article is written by Foras Aje, an independent researcher and author of "Fitness: Inside and out", which provides tips on how to improve and maintain your health using all natural methods. For more information on these guidelines: