For about 25% of the population, one form of treatment or the other for depression is currently in use.
The most current one being discovered is what's known as" Vagus Nerve Stimulation for treating depression"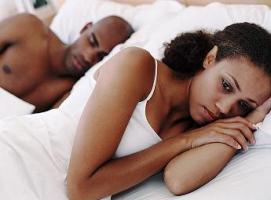 But what exactly is it?
Vagus Nerve Stimulation is a new treatment that claims to offer an alternative for treatment resistant individuals and is also a treatment for epilepsy, which is thought to share a common cause with mood disorders.
For exactly how it works, several components are involved and they are described below.
Medical research shows that the vagus nerve is one of the primary communication pathways from the major organs of the body to the brain.
The whole mechanism behind VNS is that the stimulation associated with it is delivered by a pulse generator that send mild pulses to the vagus nerve in the left side of the neck.
The vagus nerve then delivers these pulses to the areas of the brain involved in the regulation of mood.
After the therapy, most patients who may have undergone the treatment go home the same day or the next.
Now, as far as it-Vagus Nerve Stimulation for treating depression being recommended, it's safe to say it depends on the individual.
However, the purpose of this article is just to enlighten you all about the whole subject on Vagus Nerve Stimulation for treating depression, what it's about, the pros, cons and all else that may be attached to it.
From what it sounds like, it most likely can't be an inexpensive procedure and if simpler, affordable and successful options do exist, at least for the mean time, keeping it basic might just as effective an approach.
To Happiness.
# # #
If you're going through hell, keep going.
- Winston Churchill
++++++++++++++++++++++
This article is written by Foras Aje, an independent researcher and author of "Fitness: Inside and out", which provides tips on how to improve and maintain your health using all natural methods. For more information on these guidelines: