How A Change In Diet May Alleviate Asthma
It is widely believed that there is no cure for Asthma however with the escalating increase in the number of patients suffering from this respiratory disorder, suffice it to say that it is becoming very important that we find a lasting and truly beneficial solution to deal with the problem.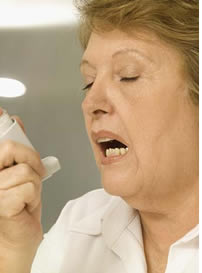 The comforting news for whoever may be reading this is, coming from a former Asthma patient, I can say with confidence that it is very likely that a bulk of the solution may lie in changing your diet.
But it comes with a price, which may not really be that much to pay considering the benefits to be gained.
That said, honestly the first thing you may have to do is give up all processed foods and animal products such as meat, milk, eggs and the like from your diet.
For validation of this fact, you can always do a search on the "Breath Retaining Program For Asthmatics" developed by the Russian, Dr. Buteyko on Google or any search engine and you will that this simple, albeit important change in dietetic lifestyles is one of the main factors in the program.
It is noteworthy of mention that within a few months of adhering to this advice, many asthma patients have been said to become, quite simply FORMER asthma patients, or at least patients who have the disorder under better and more effective control than with using conventional drugs.
The secret to this being so effective may lie in the fact that all of the items such as animal products, most grains and ALL processed foods are mucus forming, NOT fit for human consumption and could be detrimental in the long run to the our health.
For Asthma in particular, such foods tend to all the more worsen an already injurious situation in your respiratory tract.
So what are the alternatives that could be looked into?
Quite simply, you will want to consume food items that have an opposite effect on the body. If the afore-mentioned items are mucus and disease forming, then you should want to go for the foods that remove mucus and disease. These are your raw (or properly cooked) fruits, root and leafy vegetables.
Now, although this will definitely go a long way in the overall improvement of health, arguably about 60-70% of the battle, for asthma specifically, some other simple steps to curb the effect of Asthma in your life are to:
1. Steer clear of drastic temperature changes in your home.
2. Try to keep a neat home, office or otherwise designated area as the case may be.
3. Use a humidifier and a heater in the cold seasons.
4. Keep fresh air circulating as much as possible in the home.
5. Use a shower filter to remove the harmful chlorine fumes in the hot water and use Fragrance-Free, Hypo-Allergenic Shampoos and Facial Bar Soaps.
# # #
"One of the most important keys to Success is having the discipline to do what you know you should do, even when you dont feel like doing it." – Unknown
This article is written by Foras Aje, an independent researcher and author of "Fitness: Inside and out", which provides tips on how to improve and maintain your health using all natural methods. For more information on these guidelines: