Church Leaders NEED To Read This For Our Health
Friends, I want to drive certain points home because in the course of reading this article, you should see why God says certain things should not be eaten as they affect our health and sexuality. So, take a look at these verses as they pertain to obeying God's laws on proper and improper foods: (Pastors, Preachers, Church Leaders…please take note since we rely on you guys to lead us!)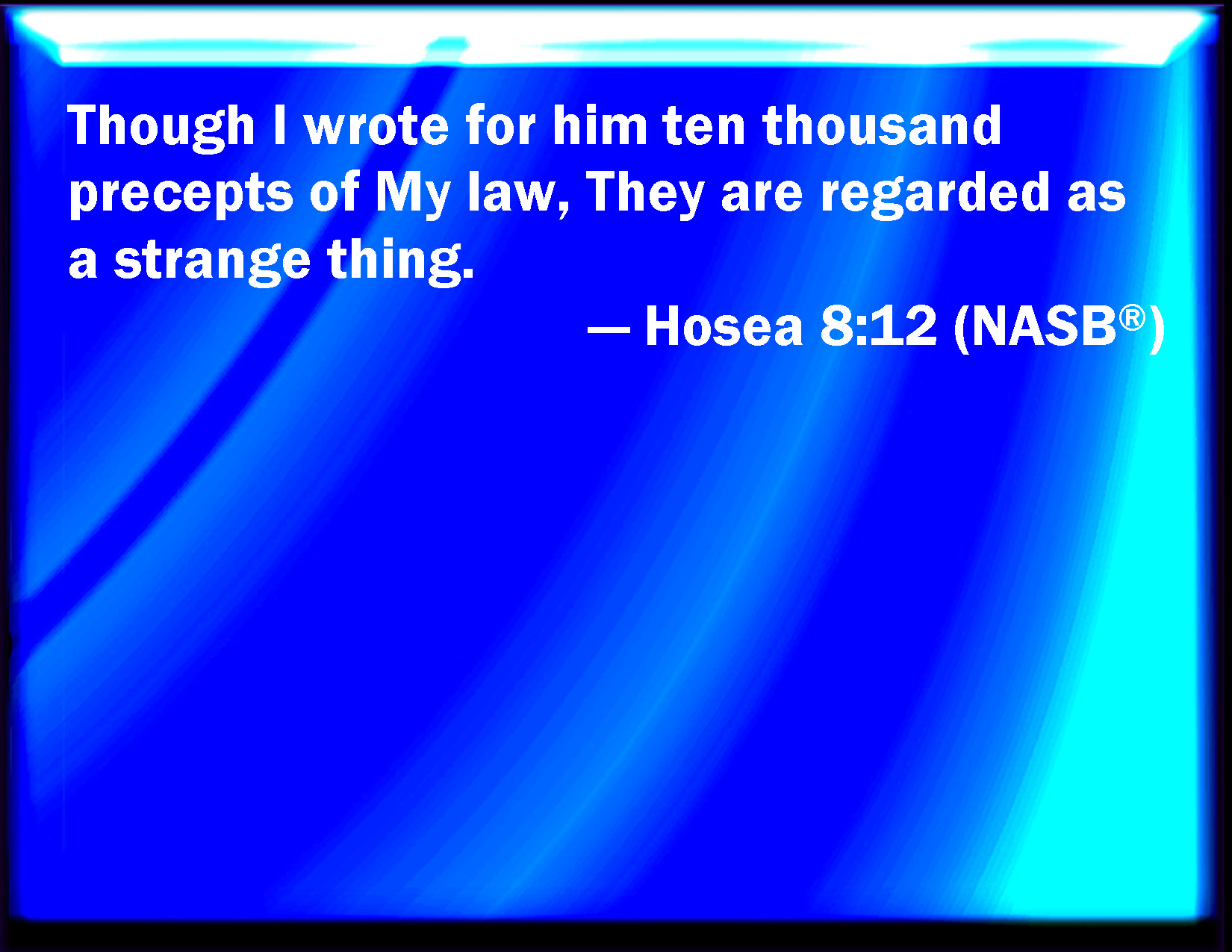 1. "Even though I gave them ALL my laws, they act as if those laws don't apply to them." Hosea 8:12
2 "Do not think that I have come to abolish the Law or the Prophets; I have not come to abolish them but to fulfill them. For truly, I say to you, until heaven and earth pass away, not an iota, not a dot, will pass from the Law until all is accomplished.
Therefore whoever relaxes one of the least of these commandments and teaches others to do the same will be called least in the kingdom of heaven, but whoever does them and teaches them will be called great in the kingdom of heaven.
For I tell you, unless your righteousness exceeds that of the scribes and Pharisees, you will never enter the kingdom of heaven." Matthew 5: 17-20
3. "Your priests have violated my instructions and defiled my holy things. They make no distinction between what is holy and what is not. And they do not teach my people the difference between what is ceremonially clean and unclean. They disregard my Sabbath days so that I am dishonored among them." Ezekiel 22:26
4. 16 "For with fire and with his sword the LORD will execute judgment on all people and many will be those slain by the LORD."
17 "Those who consecrate and purify themselves to go into the gardens, following one who is among those WHO EAT THE FLESH OF PIGS, rats and other unclean things-they will meet their end together with the one they follow," declares the LORD. Isaiah 66:16-17,
Then think of the scientifically proven dangers of eating unclean animals presented in previous articles.
Well, it doesn't take a genius to realize that we need to make a change and do what the Lord commands us to do!
So for more details on what the LORD prefers we eat for health, CLICK HERE
Foras Aje is an independent researcher and author of "Fitness: Inside and Out", a book on improving physical and mental health naturally with a Bible-Based Diet and Exercise. For more information on this book or other natural health tips, visit his site at http://www.bodyhealthsoul.com/
Adversity introduces a man to himself.
– Author Unknown
++++++++++++++++++++++
This article is written by Foras Aje, an independent researcher and author of "Fitness: Inside and out", which provides tips on how to improve and maintain your health using all natural methods. For more information on these guidelines: